Over the years, thousands of adverts have been added to AgriMag by agricultural equipment dealers and farmers who want to advertise and sell their farming equipment. This has become the norm for most dealers who use our platform as their primary marketing tool every month.
As is the case with most industries, the simplicity and speed that digital platforms provide have changed how businesses advertise their stock for sale, yet some advertisers are still not taking full advantage and providing the necessary information in their advert listings.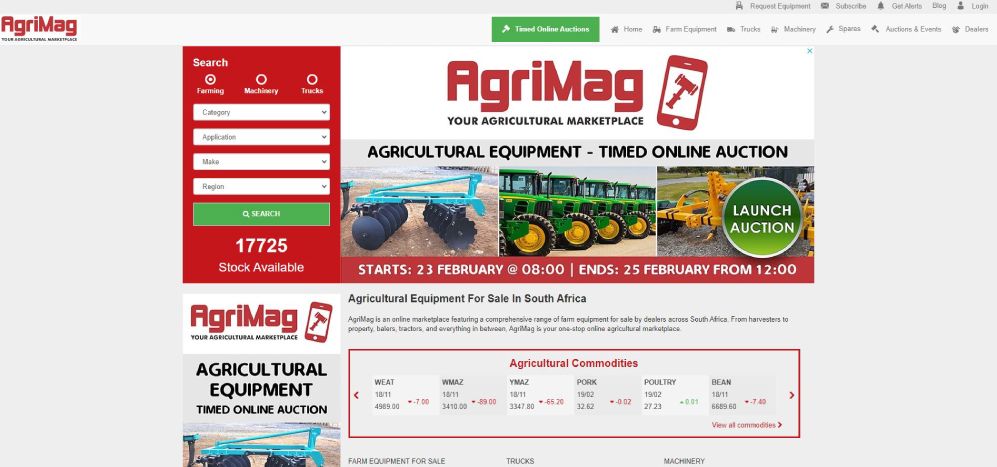 Why are advert listings on AgriMag so important?
The advert listing on AgriMag is the place where the seller will make their first impression about the unit they are selling. If your listings don't provide the buyer with all the information they require, they will simply move on to the next listing and you could potentially lose a sale.
Top tips to help you write better advert listing details on AgriMag
Treat your advert listing as if you are talking directly to a customer:
When a potential client walks into your business, there is a good chance that a sales representative will assist them by providing all the relevant information about a particular product. Take this opportunity to add these details to your AgriMag advert listing.

Provide relevant and good-quality images:
First impressions count. Providing clients with images that show the farm equipment in the best way possible can assist in the sale of a product. Images must be clear and show all the working parts and features of the equipment. Don't skimp on your photography.

Categorisation:
So often we find products that have been placed in the wrong categories. This is an absolute no-no and won't help you to sell. In the digital age of instant gratification, buyers are very specific about what they want and need, and if your products are not listed in their correct categories, they will take much longer to sell. You can view our full list of categories by visiting our website at AgriMag.co.za and clicking on the category drop-down menu.

Classifications:
Our preset filters are included in our advert listings to assist website users to filter and search for farm equipment they want to buy. Make sure to provide the correct condition, make, model, mileage, and region information when placing an advert on AgriMag.

Product descriptions:
We have created a product description segment on our advert listings so that sellers can give buyers the necessary information. Simply listing a few selling points about your product is not going to assist in your sale. The product description is a space where you can go out of your way to provide as much detail and information as possible.
Rather give too much information than too little and be specific about the piece of farm equipment you are advertising. For example, if there are dents in the tank of your tractor, make sure you inform the buyer about this in the description. Buyers hate surprises, so rather be honest in your listing descriptions.
Spending time and making sure you are thorough about the information in your advert listings will go a long way in making your adverts stand out from your competitors.
For any extra assistance or questions, feel free to get in touch with our AgriMag sales representatives.