Are you interested in soybean farming? From choosing the right cultivator to applying fertiliser, there is a wide range of factors to consider when you're growing this type of crop. Soybeans have a wide range of uses, which means that this crop is in demand across the globe. Find durable farming equipment for sale on AgriMag today.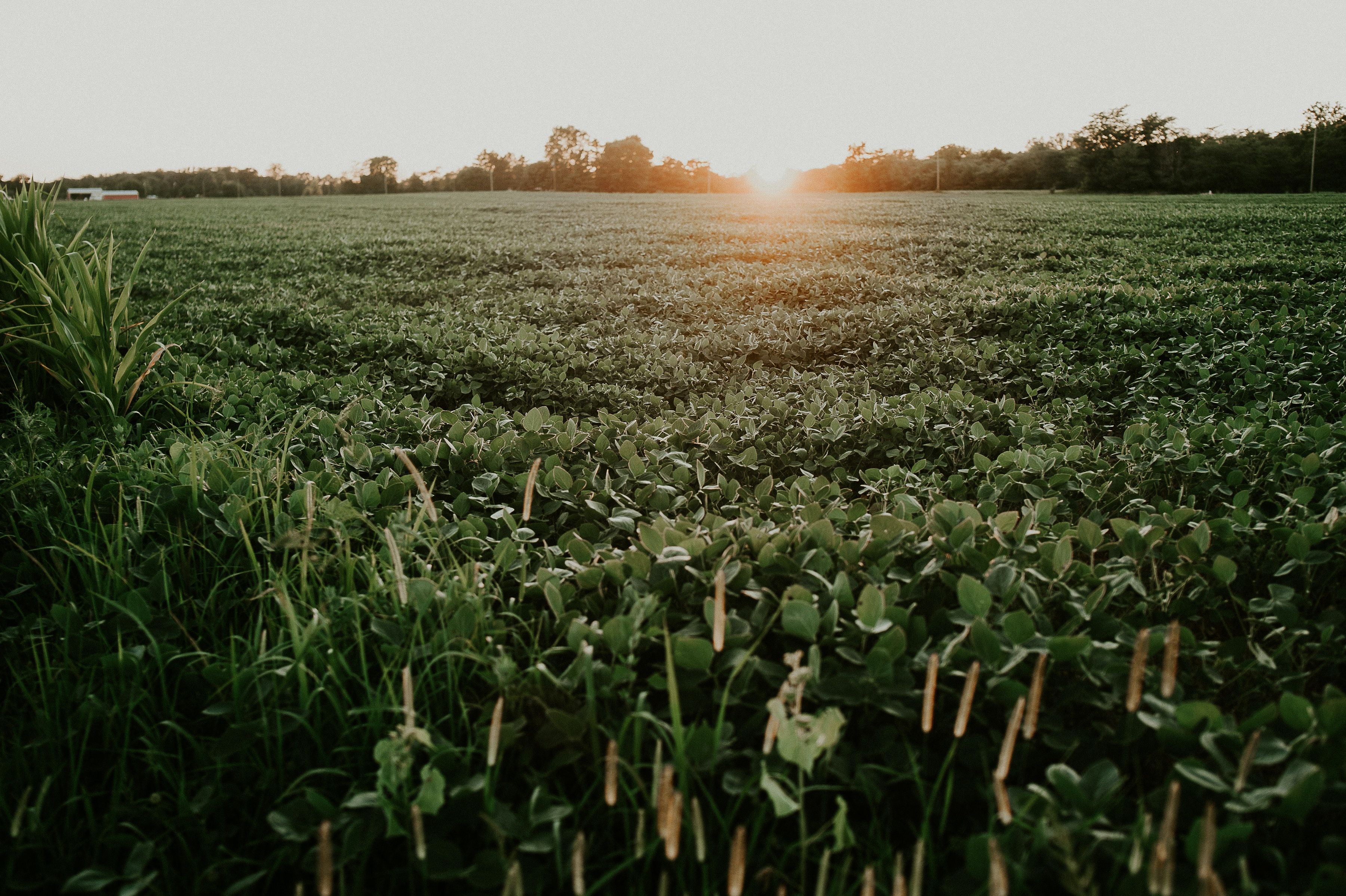 Photo by Meredith Petrick on Unsplash
Soybean overview
Soybean is the fourth biggest crop on the international market. They're used in the production of vegetable oil and as a source of protein. As soybeans contain all the essential amino acids we need, there is an increased demand for this crop from people who are focusing on healthy eating. This crop is used to produce a wide range of products, including soy flour, soy sauce and as a coffee substitute. It is a biofuel crop and the oil is used in the production of a wide range of products, including paints, soaps and disinfectants. Soybeans are also used as a rotation crop since they offer numerous benefits to the crops that are planted in the soil after them.
Cultivativating Soybeans
There is a wide range of cultivators for saleto choose from for use in soybean farming. The majority of the options in South Africa are GMO cultivators. Popular cultivators include SNK 500, Dumela, Mukwa, Stork, and PAN 421 RR. As research in the agricultural industry progresses, different registered cultivators become available. It's advisable to consider all the latest options before deciding which cultivator to pant.
How to plant soybeans?
Soybeans need sufficient heat to produce optimal yields. In colder areas, they should be planted later on in the growing season. Temperatures higher than 30ºC have an adverse effect on the growth of soybeans, which will significantly decrease your yield. Temperatures that drop under 13ºC when your crop is flowering will also have a negative impact on yields. Overall the best temperature is 25ºC but there are variations during the different growth phases. Soil temperatures of 15ºC are suitable for planting. This type of crop also requires a specific number of hours of darkness daily before it starts to grow. The growth class of each specific cultivator should also be taken into consideration. Optimal rainfall levels range between 500 and 900mm. Regions of Mpumalanga, KwaZulu-Natal, and Limpopo are suitable for soybean farming. Areas in the Free State, North West, and Gauteng are also suitable for growing this type of crop.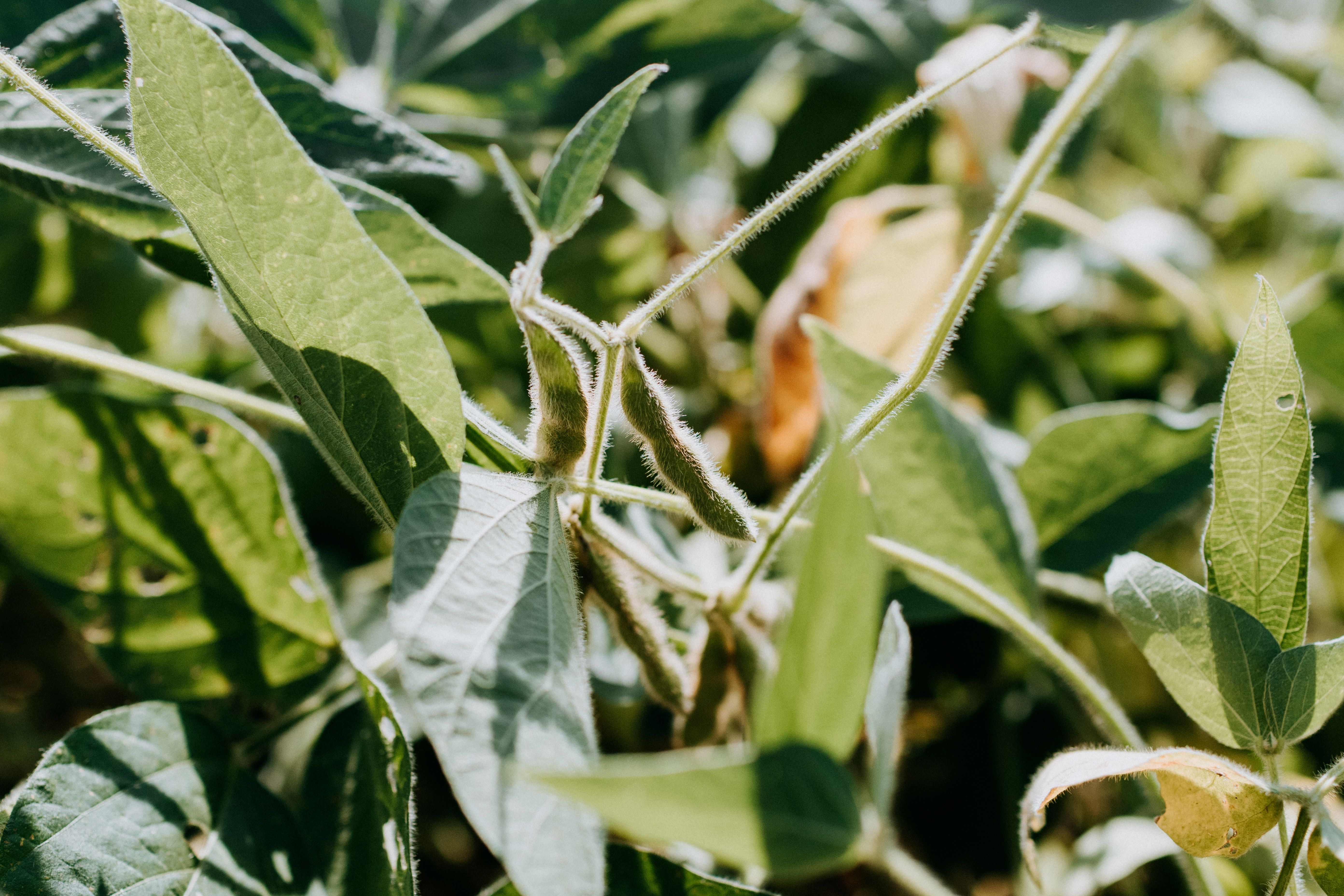 Photo by Kelly Sikkema on Unsplash
What are the soybean soil requirements?
The soil required for soybean farming offers good drainage and plenty of nutrients. The seedbed should be fine yet firm and deep. Heavier soils are suited to this type of crop and the best pH levels are between 6 and 6.5. Compacted soil is not suitable for soybeans.
What is the optimal amount of water for soybeans?
The method of irrigation you use on your farm will depend on numerous factors. The availability of water and the soil type will impact the type of irrigation that you use. You'll need to invest in suitable irrigation equipment to get the best results. Sprinkler irrigation systems are popular for soybean farming. Another popular method is drip irrigation systems. The majority of soybeans are rain-fed. A limited water supply is particularly damaging during the pod set phase.
Soybean fertilizer recommendations
Fertilisation is essential for successful soybean farming. Before planting the crop, a soil analysis needs to be carried out. This type of crop has moderate to high nutritional needs. They need adequate amounts of phosphorous and potassium. Other essential nutrients include magnesium and calcium. The best application method is to plough fertiliser into the root zone.
Risk
Weeds pose a threat to soybeans as they compete with the young seedlings for resources. The soybean seedlings are unable to keep up with the rapid growth of weeds. Successful soybean farming requires proper weed control. Chemical control measures should be undertaken with caution. This type of crop is also at risk from viral and fungal diseases. Cutworms threaten the survival of the seedlings. Soybeans can also be destroyed by loopers, worms, and green stinkbugs.
Now that you know more about soybean farming, you can get started with growing this popular crop. What are you waiting for? Find affordable farming equipment for sale on AgriMag today and get started